Are you thinking about redesigning your jewelry website? The good news is that there are number of great options available when it comes to jewelry website solutions.  But before you begin evaluating the various jewelry website solutions in the market, it's important to revisit your sales and marketing strategy to consider whether you may need more than simply a jewelry website.
Start with Your Sales & Marketing Strategy
As part of the process, first define your sales and marketing strategy. How do you plan to reach potential customers?  To what extent do you plan to generate leads digitally as opposed to face-to-face? While jewelry trade shows are likely a part of that plan (check out our list of jewelry trade shows for 2019), you'll want to have multiple sources of lead generation. Once your sales and marketing plan is in place, you can then determine the role your website needs to play in executing on that strategy.  For example, if you are a wholesaler selling B2B, your website may simply need to be an online lookbook.  This works if you need your buyers to be able to view your designs and make inquiries, but ultimately you know a conversation will be necessary in order to close business.
In a retail environment, however, most jewelry companies need their website to support a full eCommerce experience.  This means up sells at checkout, abandoned shopping cart reminders and many other features that drive transactions through the website in volume.
Do you Need More than a Jewelry Website?
In addition to website design and e-Commerce features, many jewelry website providers also offer lead generation and Internet marketing services to help you increase your website traffic, grow your list of Instagram followers and expand your Facebook audience.  Services often include search engine optimization, pay-per-click management, remarketing, email marketing and ad design.  Consider whether these expanded capabilities are important to you before selecting a provider.  While these services can always be procured separately, you may prefer to deal with a single vendor.
Jewelry Website Solutions
To help fast track your research, we've put together a list of the top 6 jewelry website solutions (ordered alphabetically) that you should consider if you're thinking about redesigning your website.
Every jewelry website needs stunning images.  To learn more about Picsera's jewelry photography and retouching services, go to https://jewelryphotography.picsera.com.
While you're busy ringing the cash register for this holiday season, we've put together a list of the top jewelry trade shows that you'll want to have on your radar for 2019. January is a busy month gearing up for Valentine's Day with shows in Miami, New Orleans, Scottsdale and Tucson. Then in March, New York takes center stage with JA New York Spring, while Toronto hosts The Gem Expo the following week.  After that, it's off to Nevada for Las Vegas Jewelry Week with JCK Las Vegas 2019 — the largest jewelry trade show in the Western hemisphere — and JIS Exchange.  We close out the season back in New York with JA New York Summer and finally we wrap up with JIS Miami in October in preparation for another strong holiday season.
Here is your list of the top 10 jewelry trade shows in North America for 2019 (in date order).
1. Jewelers International Showcase
Location: Miami, Florida
Venue: Miami Beach Convention Center
Dates: January 19 – 21, 2019
Besides being in Miami in Winter (well done JIS), the January show is the 2nd largest JIS show of the year and one of the largest jewelry trade shows in the Western Hemisphere between the holiday season and Valentine's Day. The January Show is timed specifically for buyers to restock inventory after the holidays. Everything from key items to the hottest fashion trends that are flying off the shelves and out of the showcases can all be found out at the JIS January Show. Click here for more information.
2. New Orleans Gift & Jewelry Show
Location: New Orleans, Louisiana
Venue: New Orleans Ernest N. Morial Convention Center
Dates: January 24 – 27, 2019
The New Orleans Gift and Jewelry Show is a cash and carry show as well as order writing. This southern market was established in 1952 and has grown to be recognized as one of the largest shows of its kind. This show attracts 13,000 buyers and has 400 booths.  Click here for more information.
3. The CENTURION Jewelry Show
Location: Scottsdale, Arizona
Venue: The Phoenician
Dates: January 26 – 30, 2019
The CENTURION show includes more than 150 top exhibitors from the best diamond and diamond jewelry manufacturers to pearls, fashion forward colored stone jewelry and everything in between. Click here for more information.
4. JOGS Tucson Gem and Jewelry Show
Location: Tucson, Arizona
Venue: Tucson Expo Center
Dates: January 31 – February 11, 2019
Tucson Gem and Jewelry Show has been a top destination for gem and jewelry industry professionals for the last 56 years, and it is one of the main show destinations for industry related business buyers from all over the world. During the show, the city of Tucson turns into an enormous marketplace dedicated to gems, jewelry, and minerals.  Click here for more information.
5. JA New York Spring
Location: New York, New York
Venue: Javits Center
Dates: March 10 – 12, 2019
Only one leading jewelry trade show calls New York City home, and that's JA New York. For over 100 years, JA New York has brought the jewelry industry together on the east coast for three focused days of buying, trend spotting, treasure-hunting and business-building interaction. Smartly styled and cleanly edited, this show features a curated, eclectic mix of the season's best jewelry buying opportunities— from diamonds to deco, gold to every gemstone available in market, you'll find the most comprehensive collections in the market.  Click here for more information.
6. The Gem Expo
Location: Toronto, Ontario
Venue: Hyatt Regency, Toronto
Dates: March 16 – 17, 2019
Toronto's Gem, Mineral, Bead & Jewellery Show is Toronto's hottest Gem Show for top "LOCAL" jewellery designers and artisans as well as the perfect place to find precious and semi precious stones, including Rubies, Sapphires, Emeralds, Aquamarine, Moonstone, Tourmaline, Baltic Amber, Pearls and many others. Click here for more information.
7. JCK Las Vegas 2019
Location: Las Vegas, Nevada
Venue: Sands Expo & The Venetian
Dates: May 31 – June 3, 2019
JCK Las Vegas is the jewelry industry's leading annual trade event uniting over 30,000 of the world's most influential industry professionals, including more than 11,300 domestic retailers and 3,500 international retailers. With all-encompassing expansive collections of finished jewelry, gems, timepieces, services and more, this is the flagship event of Las Vegas jewelry market week and a premier destination for those looking to discover what's new and next in the fine jewelry market. Click here for more information.
8. JIS Exchange
Location: Las Vegas, Nevada
Venue: Sands Expo & Convention Center
Dates: May 30 – June 3, 2019
JIS goes back to Las Vegas during iconic Las Vegas Jewelry Week. JIS Exchange is a jewelry trade event that brings together the best of at-show delivery from JIS Miami and JCK Las Vegas – two of the largest trade shows in the Western hemisphere – in one convenient location during the popular Las Vegas Jewelry Week. JIS Exchange offers a unique experience providing immediate delivery of finished jewelry at all price points. Click here for more information.
9. JA New York Summer
Location: New York, New York
Venue: Javits Center
Dates: August 11 – 14, 2019
Beginning in 2019, the JA New York Summer show will be co-located with the NY NOW Show. NY NOW is the leading market for gifts, personal accessories and home décor, and it is traditionally visited by thousands of specialty retailers on the hunt for new and on-trend products. Click here for more information.
10. JIS Miami
Location: Miami Beach, FL
Venue: Miami Beach Convention Center
Dates: October 4 – 7, 2019
 The JIS October Show – the 2nd largest Jewelry Tradeshow in the Americas – brings together a variety of manufacturers, wholesalers, and brands during one of the most important buying/restocking seasons of the year. Exhibitors from popular domestic and international jewelry producing regions – including Italy, Hong Kong, and Brazil – come ready to display their latest sample line(s), present large inventories of finished merchandise, offer some of their best pricing specials of the year, and dedicate time to furthering relationships with new and repeat customers. Click here for more information.
Stunning jewelry images make all the difference in the world.  Click here to learn more about how Picsera can help you.
Thursday, 09 February 2017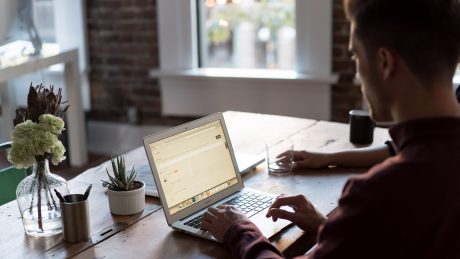 The market is shifting. More and more buyers are buying jewelry online, as you can see in this Forbes article. Even if you don't make a sale through your e-commerce site, you can always encourage potential customers to visit your store in person. Thus, having an online presence it's not an option, but a necessity.
However, it's not enough to have a website and just let it sit. If you build it, people will just not land on your website by accident. You have to implement jewelry marketing tactics to attract visitors to your site.
To help you start-up your jewelry marketing plan we compiled a list of tips that can help you get noticed online. (more…)